Full automatic script blocking
You don´t have to hasle with finding all third party scripts you wanna use one your site. Let us handle it by scanning your website.
Simple integration
Integration made easy. Copy and paste two lines of code. 1) The banner and 2) the config script with a link to your Privacy policy.
Open source
Our cookie banner is a open source project everybody can integrate our solution, for free.
Use your design
We support your own cookiebanner designs that matches better with your branding, except settings page. Choose to support your own design with our underline technology, of scanning your website automaticly.
Blocks the big companies
Our cookie banner is blocking from begin on all mayor tracking codes like e.g.
Google Analytics & ads
Adobe Analytics
Twitter ads & social plugins
Facebook Pixel & social plugins
Matomo
Amazon Adservice
and many more...
We are scanning your Website
Thrid party scripts, like Google Analytics, Facebook pixel or Twitter, we catching and sending them into "Jail" until YOUR user gives consents to specific types of cookies like:
Google Analytics
Facebook Pixel
Twitter Ads
Mailchimp
See the magic happen
Get instant cleaner code for the browser to process. We clean your code up so your website feels more responsive.
Protects users rights & data
With our solution you´re protecting your visitors personal data & rights in regulation of EU´s General Data Protection Regulation.

Wordpress Support
Our solution can easely be integrated to your existing WordPress website.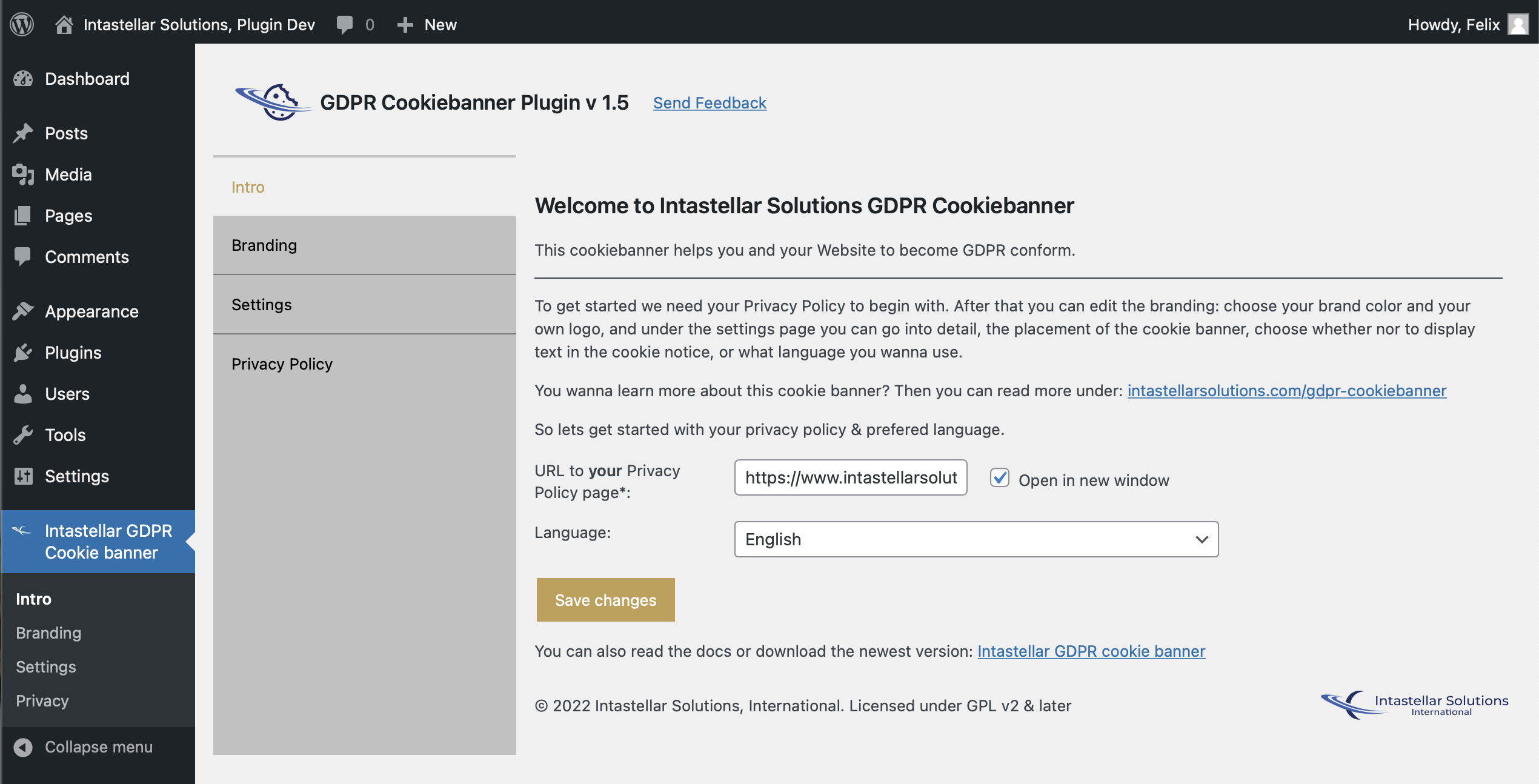 We have made it simple for personal blogs or small companies who operates in the EU to integrate a reliable cookie consents. With our solution you as a personal blog can get easy GDPR compliante with our solution. Download & install our WordPress plugin on your Website and add a privacy policy and you will be GDPR conform.

So don´t wait and


Download today or Read documentation
Waits on user consents
Our cookiebanner blocks all analytics, functional & marketing cookies until the user gives consents, and the key feature is you as Website owner don´t need to do anything other then install our WordPress plugin or install our JavaScript solution on your Website.